Texila American University - Guyana
Located, in Georgetown, Guyana, we offer a state-of-the-art campus and teaching facilities. Since 2010, we have been attracting some of the best faculty and administrators from around the globe. We at TAU-Guyana are an ethnically diverse group of people who believe that great minds come from all walks of life. We offer exciting opportunities in the realms of teaching, administration, and research. By joining us, you join a group whose mission is to inspire, innovate, and excel.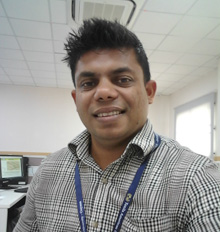 Dr. Michael George

Assistant Professor, Chemistry, College of Medicine
"When it comes to built-in interactive and modern teaching facilities, Texila American University - Guyana, is at the forefront. Having studied and lectured at universities in Canada and Guyana, the cultural diversity and experience here at Texila is different and vibrant, thereby providing an opportunity to learn something new each day. Here at Texila, we pride ourselves on delivering a world-class program with constant monitoring and evaluation. My time at Texila has reinvigorated my interest in teaching at the fundamental level and each day provides me with an opportunity to highlight to students the importance of Chemistry and its applications in their daily life. I look forward to a long and rewarding career at Texila American University - Guyana."
Ms. Joyce Ramsammy

Accounts Assistant, Accounts
My experience at Texila American University, In the year 2012, I have joined TAU as a receptionist, currently I am working in accounts department. Working at tau helped me in future improve my knowledge and to become more conscious in my everyday life.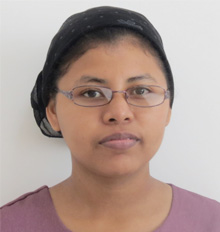 Drop your CV here
We will consider your Profile for future Jobs
Drop CV